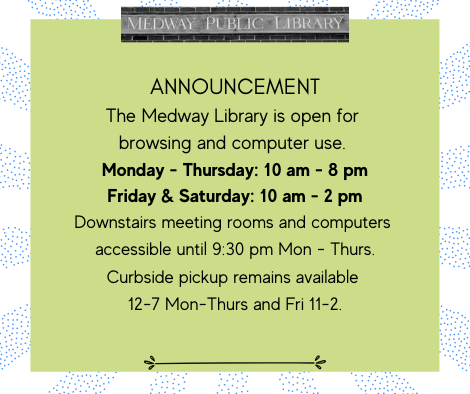 Click this link to schedule a pickup.
---
VIRTUAL BESTSELLING AUTHOR SERIES: Jeffrey Archer Discusses 'Over My Dead Body'
Saturday, October 23, at 2-3pm via Zoom
Register at: http://www.eventkeeper.com/code/ekform.cfm?curOrg=MEDWAY&curName=2021/10/23_Bestselling_author_Jeffrey_Archer_
PLEASE NOTE THIS IS A VIRTUAL PROGRAM THAT WILL TAKE PLACE VIA ZOOM. Registrants will receive a link to access the Zoom Meeting via email.

About The Author: Jeffrey Archer is one of the world's bestselling authors, with sales of over 275 million copies in 97 countries, and is the only author ever to have been a number one bestseller in fiction (twenty times), short stories (four times) and non-fiction ("The Prison Diaries").
About the Book: "Over My Dead Body" is an unputdownable story of murder, revenge and betrayal from international number one bestseller Jeffrey Archer. The clock is ticking in this rollercoaster ride of a thriller. In London, the Metropolitan Police set up a new Unsolved Murders Unit―a cold case squad―to catch the criminals nobody else can. In Geneva, millionaire art collector Miles Faulkner―convicted of forgery and theft―was pronounced dead two months ago. On a luxury liner en route to New York, the battle for power within a wealthy dynasty is about to turn to murder. And at the heart of all three investigations are Detective Chief Inspector William Warwick, rising star of the department, and ex-undercover agent Ross Hogan, brought in from the cold. But can they catch the killers before it's too late?
This event is hosted by the Tewksbury Public Library in collaboration with Haley Booksellers, Medway Library, and many other Massachusetts Public Libraries.
---
Makerspace is Open!
**************************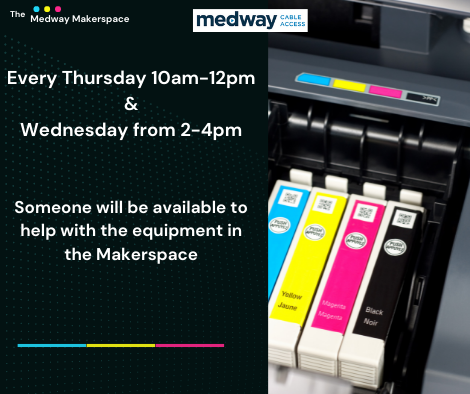 Get help with:
VHS/DVD converters

Slide converter (Epson scanner)

Large scale printer

8mm converter

Small slide/photo/negative converter
**************************
Now meeting in the Makerspace on the first Saturday of the month at 10am
for regular engineering jam sessions.
All are welcome!