View Complete Calendar of Events
---
---
Medway Marches Resources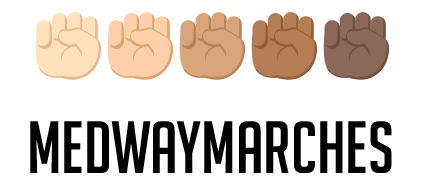 Social justice, civil rights, and black history:
These lists are from spring 2020. Stop in to see all the great new stuff we've added since then--with Medway Marches' support!
---
Link to database: https://online-salempress-com.mwyproxy.minlib.net/home.do
---
Oct 14, 15 & 22
Fri (10/14) 5:30-7:30pm "Friends Only" sale, join at the door. Memberships start at $10.
Sat (10/15) 10am-2pm is the "General Public" sale.
Sat (10/22) 10am-2pm is the $5-a-bag sale. We provide the bags.
Thousands of books, DVDs & CDs available in two large rooms; Sorted and not "picked over".