View Complete Calendar of Events
---
---
Medway Cultural Council Program
---
Coming up in June - Mark your Calendars!
THURSDAY, JUNE 10th ~ 7:00 - 8:30 PM
The Cooking Gene: Tracing My African American Story Through Food with Michael Twitty
Join a community of 25 public libraries in welcoming Michael Twitty, as he discusses his book, The Cooking Gene. In this unique memoir, African American culinary historian Michael Twitty starts to trace his family history through the story of Southern and American food. Massachusetts-based chef and author Chef Bill will facilitate this event's discussion, sponsored by the Groton Public Library Endowment Trust, the Medway Public Library and many other Massachusetts libraries.
Sign up here to register for the event and to receive the video link.
Please note, registration will close 2 hours prior to this event.
---
Medway Marches Resources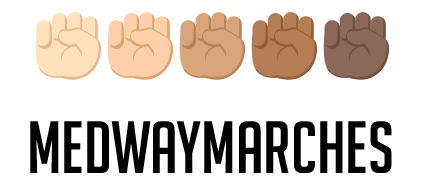 Social justice, civil rights, and black history: