Monthly Kit Schedule
Our grab-and-go kits are supported in part by the Walpole CFCE.
---
See What's New!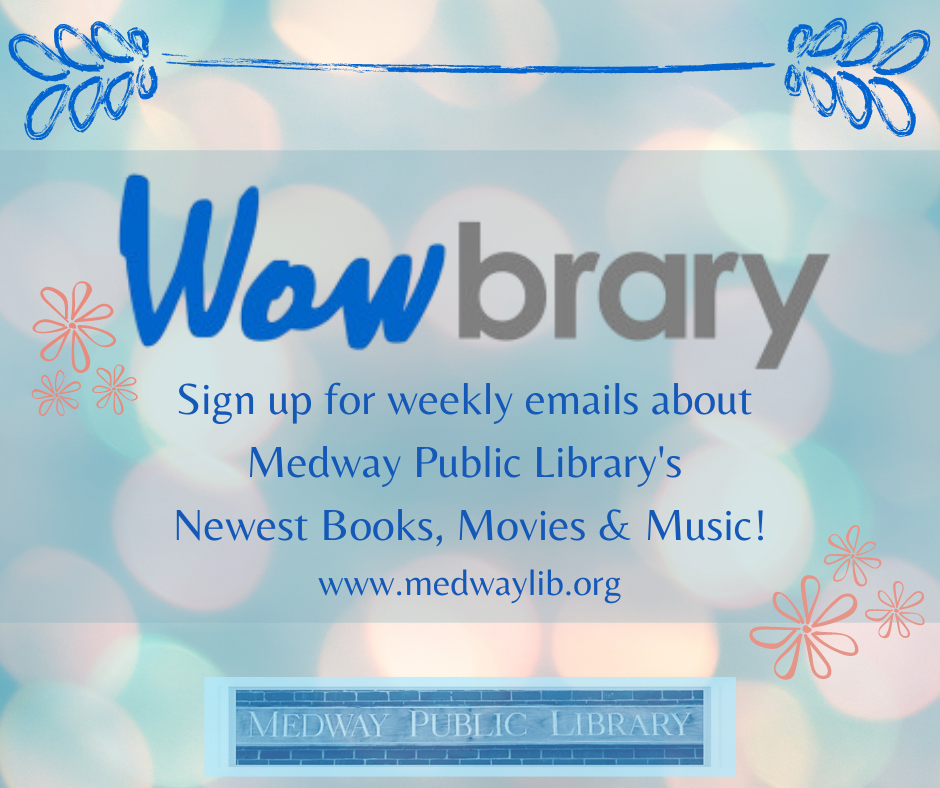 Be sure to check your Spam and Junk folders to make sure the newsletter doesn't end up there by mistake.
Click here to receive the newsletter!
---
Medway Balloon Society
Now meeting in the Makerspace on the first Saturday of the month at 10am
for regular engineering jam sessions.
All are welcome!
---
Wednesday Dec. 8 from 6:00 PM - 7:00 PM
Virtual Program: Dementia Friends in an Alzheimer's public awareness program focused on increasing awareness & reducing stigma in the community. After participating in a Dememtia Friends information session, participants will be able to describe dementia, and know the most common type of dementia, state the 5 key messages about dementia, explain one approach to communicating well with a person with dementia, commit to an action as a Dementia Friend in their community.
Salmon Health, in conjunction with the Medway Library, invites you to attend this free, one hour virtual information session.
To reserve a spot, please email Nancy Andrie at nandrie@salmonhealth.com